Join the Fight for Health
Low birth weight. Childhood hunger. Alcohol and drug dependence. Trauma and other mental health issues. Our neighbors face health challenges every day that impact their daily lives, education and economic stability.
---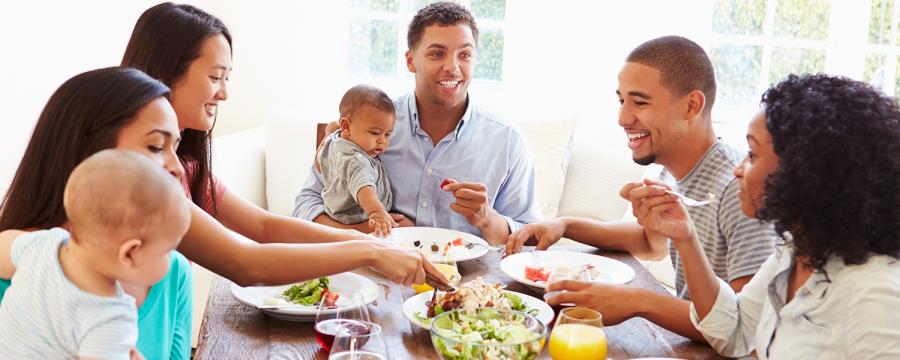 Why We Fight
We fight so a person's zip code is never a deterrent to success. Health is not just about what we eat and how we exercise. It's not only about access to healthy food and quality healthcare. Our fight for the health of our neighbors is about an approach that is holistic and supports individuals every step of the way so they can thrive.
---
How We Fight
We focus on lasting solutions that go beyond short-term charity. These are solutions that start now and continue for generations.
That means bringing together employers, public health experts, economic mobility experts and other nonprofits to support the physical and mental health of every person.
---
Helping support safe, stable environments and nurturing relationships.
---
Our Vision: Households are equally able to access trauma-informed behavioral and physical health care, and are aware of the services available in our community.
---
Our Goals
Health Equity: All households have easy access to ample, affordable high quality healthcare.
Healthy Beginnings: Babies are born at a healthy birthweight and grow in healthy environments.

Trauma & Resilience:

Households are free from Adverse Childhood Experiences (ACEs), violence and physical hazards; communities support people's health, safety and development.

Improved Behavioral Health:

Households will demonstrate improved behavioral health by reporting better mental health and a reduction in substance abuse.

Food Security:

All households will have access to healthy, nutritious food.
---
Who We Fight For
Access to services, support and resources to get healthy and stay healthy are important for everyone. Infants, teenagers, working adults, veterans and retirees. United Way seeks to reach everyone who needs help.
---
Help Improve the Lives of People in Our Community