What is Bright By Text? | Bright by Text is a free texting service that engables you to acccess free activities, games, and resources right to your cell phone. Messages are targeted to your child's age and include information on child development, language and early literacy, health and safety, behavioral tips, and more.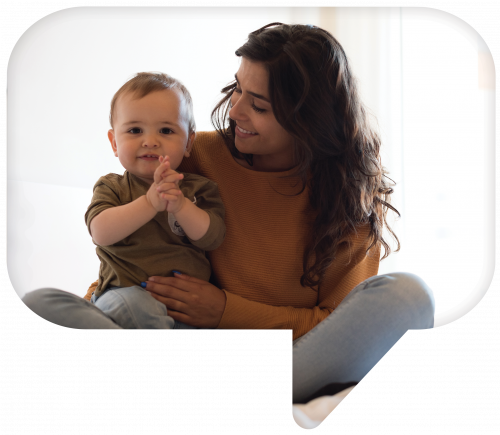 Care for a young child?
Bright by Text is for anyone who cares for and loves a child, prenatally through age 8: parents, parents-to-be, grandparents, babysitters, aunties and uncles, neighbors, friends, teachers, and more. Interactions a child has with adult caregivers at this stage of their life set the foundation for future learning, behavior, and health. Bright by Text shares fun and easy activity ideas, positive parenting tips and resources, and information about the child's physical development.
Sign up today!
To sign up, simply text "UWKIC" to 274448 or follow the weblink below. You will receive two to five short text messages per week, and each message provides a link for more information. Bright by Text is completely free but message and data rates may apply.