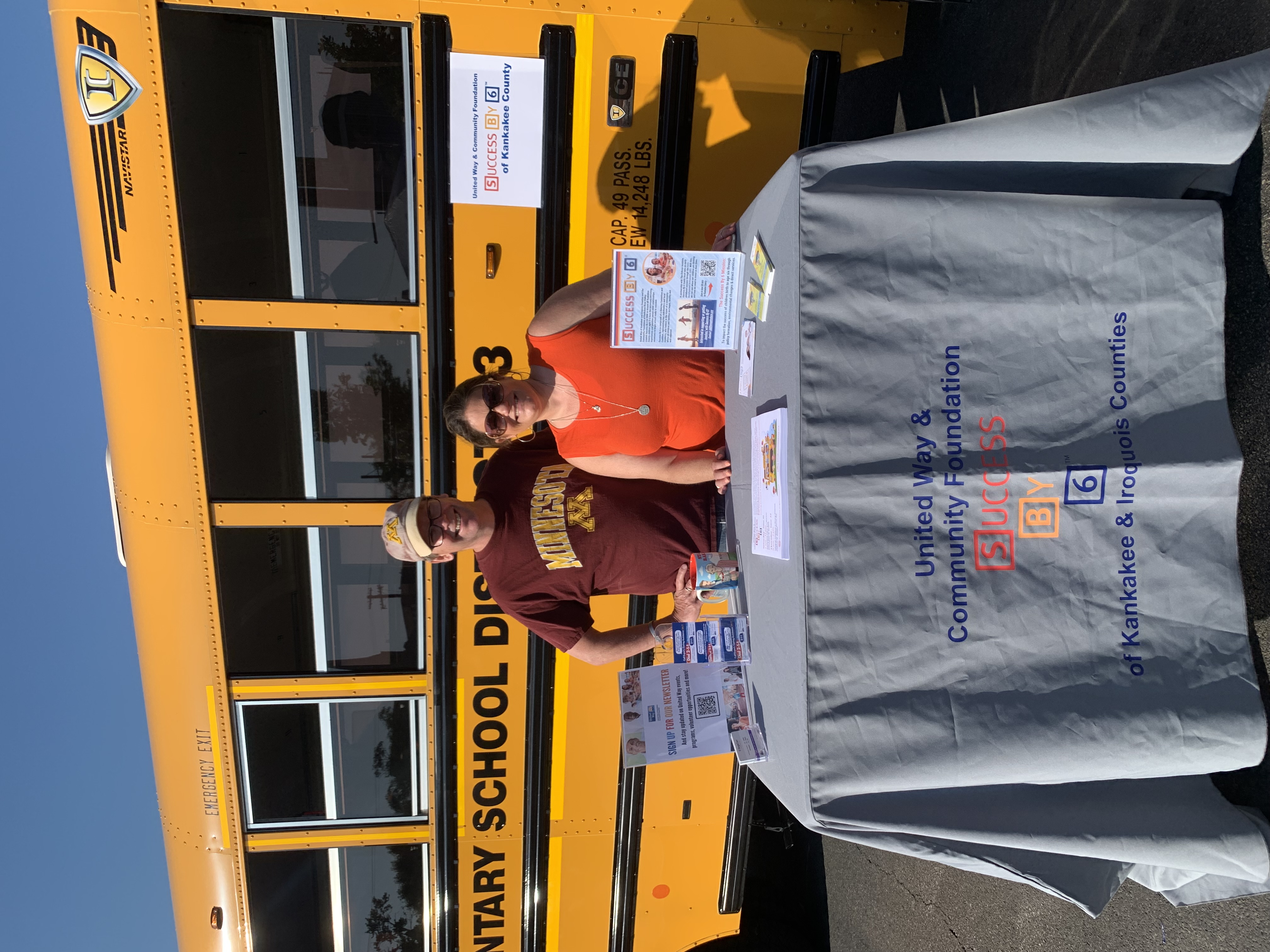 Success By 6 has launched a new partnership program to bring early intervention services to families in our community.
In collaboration with the Bourbonnais 53 District, parent education and support programs through Jump Start (EasterSeals), Healthy Families (Aunt Martha's) and First Taste (Kankakee District 111), we are excited to bring the BESD 53 Family Support Bus to your local library or community center to offer free developmental screenings to children ages 5 and under.
Upcoming Family Support Bus Dates
Halloween Downtown | Kankakee Farmer's Market | October 15th from 10am – 4pm
Interested in bringing the Family Support Bus to your area?
This is a pilot program, and we are learning as we are growing. As this program develops, we plan to add more dates to our schedule and to offer other information and activities related to children and families.

Please contact info@myunitedway.org with any questions or to invite Success by 6 and the BESD 53 Family Support Bus to visit your community!